Artist in Residence
This program allows artists a chance to create a variety of connections with the Technion community, including teaching a course in their field of expertise, performing and creating around the campus, and conducting joint research with faculty and students of the Technion research community.
The program supports artists whose work involves research and experimentation. The aim is to combine the humanities, sciences, technology, and engineering professions, and create a dialogue around the interfaces of these fields.
The program is funded by the President's Fund and managed by the Department of Humanities and Arts.
Funding for the program was provided thanks to a generous donation by  Mrs. Sonia Marshak.
Photos from the launch event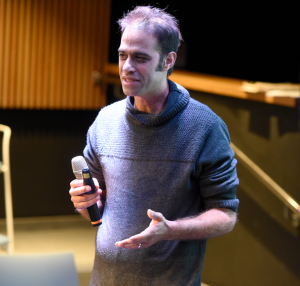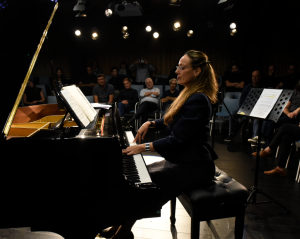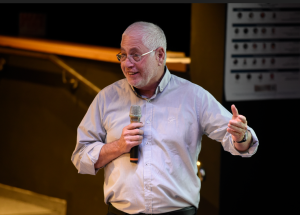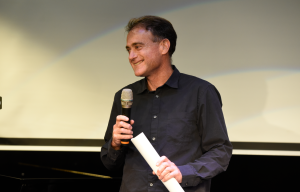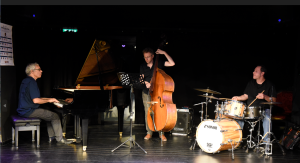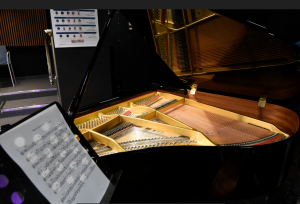 ---
A lecture-concert series called "Science, Music and Inspiration"
As part of the program, Dr. Orit Wolff will hold a lecture-concert series called "Science, Music and Inspiration". The series will take place from October 2022 to September 2023 on the campus in collaboration with leading scientists and researchers from the Technion and outstanding students who will play and participate in the sessions. Each meeting will include a live performance and international guest artists, a scientific lecture and an unmediated conversation.
Full details about the concert series will be published soon.
The meetings will be held on Wednesdays in the Humanities and Arts department | The theater hall 15:00-16:15
The closing session will be held in the Churchill Hall at 18:00-19:15
The 5 sessions will be guided and managed by Dr. Orit Wolf.
Session 1 | 30.11.2022
Session 2 | 11.01.2023
Session 3 | 22.03.2023
Session 4 | 19.04.2023
Session 5 | 31.05.2023 – Churchill Hall
---
About the artists who will accompany us this year:
Nardeen Srouji is a multidisciplinary artist born in Nazareth, 1980, currently based in Haifa.  Srouji is a graduate of the MFA Program of Fine Arts at Bezalel Academy of Arts and Design, Jerusalem (2017), holds a BA from Haifa University in English Literature and Fine Arts (2004), a diploma in Fashion Design from Wizo Collage, Haifa (2012), and a diploma from Oranim Collage, Tiv'on, for Art Studies and Education (2006),

Nardeen Srouji's work varies in mediums and materials. She appropriates familiar objects, images and sounds from her surroundings and transforms them into an intervention, inviting the viewer to reconfigure their understanding and relationship to the world. These interventions seek to push the boundaries and challenge the status quo by departing from their familiar function or use, turning the critique inwards to question their own existence.  Her work mainly deals with the spaces or gaps between stability and instability, placement and displacement, familiarity and estrangement.

Srouji has exhibited solo shows at the Haifa Museum of Art (2022) and Beit-Hagefen Art Gallery (2019). Her works have been shown in various exhibitions and institutions including: The Tel Aviv Museum of Art, Israel (2021); Ramat Gan Museum, Israel (2022); The Museum of Islamic Art, Jerusalem (2020); The 7th Biennale for Drawing in Israel, Artists House – Jerusalem (2019); MoBY, Bat-Yam Museums (2018); Haifa City Museum (2018); The 5th Riwaq Biennale, Qalandiya International, Haifa – Ramallah (2016); The Qalandiya International Biennial, Ramallah, Palestine (2012).

In the last few years, Srouji has been awarded several grants and prizes, such as, Outset Contemporary Art Fund, Exhibition Grant (2022), Artis, Residency Program Grant, Artport Yearly Residency Program, Tel Aviv (2021-2022), ​Rappaport Prize for Excellence (2021), The Pais Council for Culture and Art, Artist Book Grant (2019) and Exhibition Grant (2019 & 2022).

Mrs. Nardeen Srouji MFA

Orit Wolf (PH.D)

Internationally acclaimed concert pianist, composer, poet and senior lecturer, Dr. Orit Wolf's music career began at the age of 16 when she was offered a full scholarship to Boston University, graduating Summa Cum Laude in piano and composition. Continuing her studies, Wolf accepted an invitation to the Royal Academy of Music in London, where she was awarded the DipRAM and a Master's degree with distinctions. Wolf earned her Doctorate in Beethoven and Improvisation from Bar Ilan University in Israel.

Wolf's work has awarded her many international prizes including The Richmond Competition in Boston, BBC Radio 3 Young Artist Forum, New York's East & West Artists International, Royal Academy Concerto Competition, the Kahn Award for the Arts, Lilian Davies Beethoven Prize, Kobler Award, Leverhulme and Craxton Trusts, Hattori Foundation Award (UK),  American-Israel Cultural Foundation Awards, and the Israeli Council for Culture and Arts Award for best contemporary music solo performance.  She received the prestigious ARAM award from the Royal Academy of Music in 2008 and was the recipient of the Rosenblum Prize of the Tel Aviv Municipality in 2019 for her outstanding musical achievements and interdisciplinary work in the arts. In 2010, Wolf was named as one of "The Hundred Influential People of the Year" by THE MARKER Magazine (Israel's Leading Economic newspaper).

Wolf's classes at the Tel Aviv University School for the Arts were some of the most popular among students from many different faculties. It was during her time teaching that she developed her successful concert lecture series' that have engaged thousands of attendees at the Tel Aviv Museum of Art, The Israel Museum, Haifa Museum, Jerusalem Theater, Rali Museum in Ceasaria, among others. Each event hosts renowned guest performers from Israel and abroad and brings together not only different styles of music, but also a variety of artistic disciplines, including poets, dancers, actors and painters.

Wolf's ability to create musical 'mash-ups' of the compositions of Beethoven, Chopin and Schubert together with contemporary popular music brings a new experience for a younger audience to appreciate the genius of the Master composers. She thus fulfils her vision to bring Classical music into new realms for larger audiences.

Wolf's regularly performs solo, chamber and concerto performances in Israel and around the world. She performed extensively with the English Chamber Orchestra, the Royal Academy and Amadeus Orchestras and played with all of the major orchestras in Israel. Wolf regularly records from the standard repertoire as well as her own original compositions for numerous radio stations including WGBH, BBC, CBS, CBC, IBO, GLR, NRK and many more.

Wolf currently serves as a guest lecturer at the Royal Academy of Music in London and specializes in Leadership for Stage Performers. She also teaches Business Leadership at the IDC University in Herzliya, Israel. She is considered one of the top lecturers focusing on Innovation and Creative Thinking both in the music and business industries. She often is invited to lecture, perform or give Master Classes at acclaimed universities around the world and serves as a judge in variety of music and performance competitions. In her vision to guide artists, leaders and businesses to leave a mark on their industry, Wolf was invited to give a TED talk on the interdisciplinary world of Leadership, Art and Innovation, "Play the Key Note of Your Life." Her widely acclaimed podcasts are available on Apple, Google & Spotify platforms.  www.oritwolf.com

Dr. Orit Wolf

Dr. Elad Shniderman is a sound and multidisciplinary artist, researcher and lecturer

resides
His work resides at the intersection of art, technology and science – exploring the physical and sensational aspects of the human body in its interaction with network society. In a series of sonic and multidisciplinary works, he has explored the subject in an attempt to unveil the material and action essence that stands at the core of the aesthetic experience

Together with scientist Prof. Moti Friedman and his lab, Elad created the on-going artistic-scientific project Sync Variation that explores synchronization of complex human networks. This project was published in Nature Communications journal and earned Elad his PhD in Music Composition from Stony Brook University.

Over the years Elad has collaborated with many artists from the fields of dance, film, plastic arts and music. Among them choreographer Noa Dar, Dor filmmaker Yaron Shani, plastic artist Michel Platnic , multidisciplinary artist Shahar Dor and others.

Selected exhibit and performance venues:
Seamus (national computer music conference) – Miami, ICMC (international computer music conference) – NYC, Harvestworks Digital Media – NYC, Goethe Institute – Barcelona, Brooklyn Electro-Acoustic Festival, Merkin Hall at Lincoln Center – NYC, Goethe Institute – Lyon, Movement Research (DTW) – NYC, Düsseldorf Kunstfilmtag Kunstverein Malkasten, Moves Festival -Liverpool, Jerusalem Film Festival, Haifa Museum of Art, Hamidrasha Gallery – Tel Aviv, Beit Hansen -Jerusalem, Design Museum – Holon, Tel Aviv Museum of Art, Acco Festival of Alternative Theatre, The Fetter Museum of Nanoscience & Art – Ramat Gan

Dr. Elad Shniderman