Physical Education
The Physical Education Unit Vision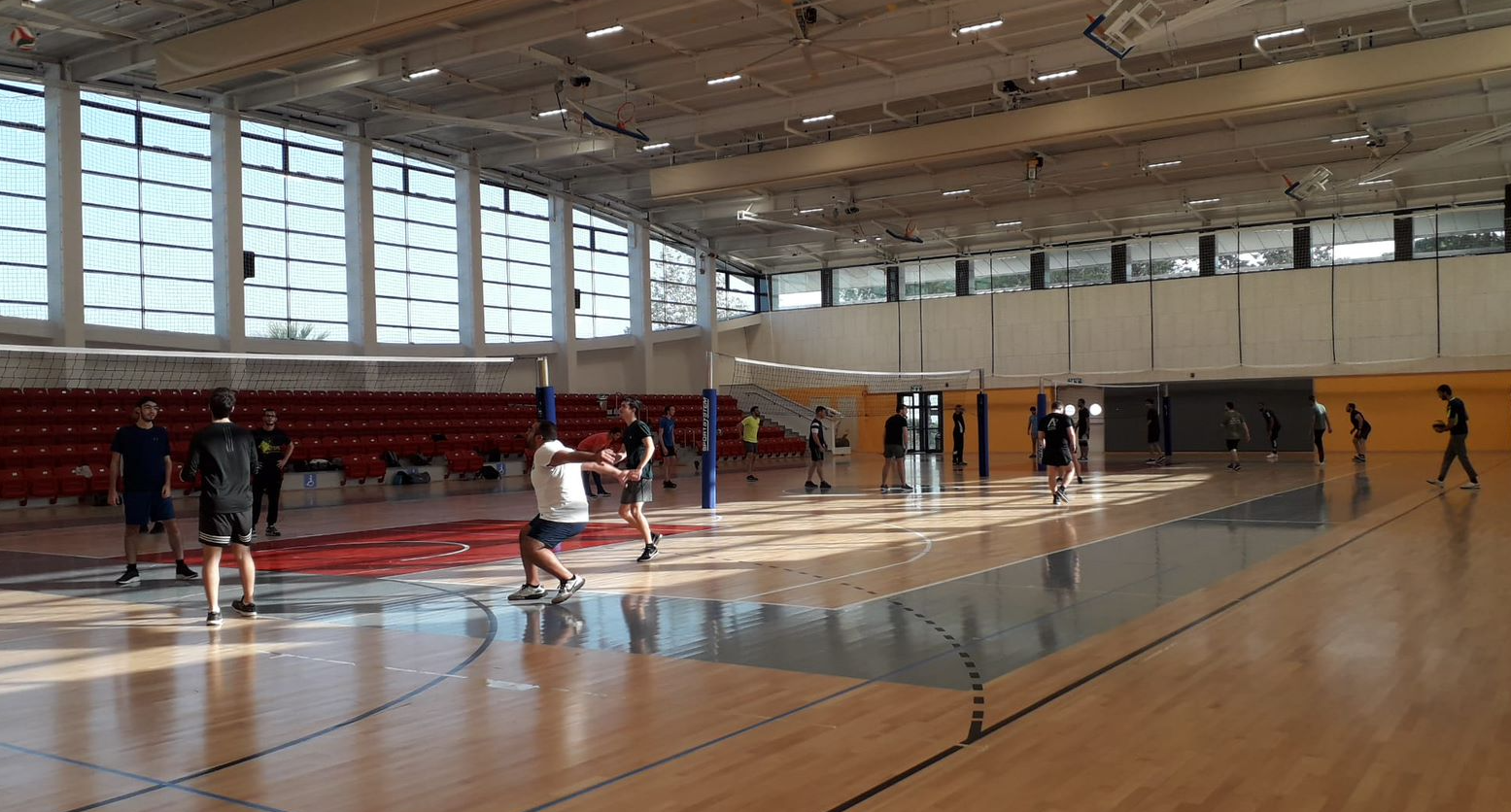 The Physical Education Unit at the Technion was established in the late 40's of the 20th century with the main goal of establishing a professional, regular, continuous and diverse framework of physical activity at the Technion, with the understanding, that regular physical activity is essential for human wellbeing, physical and mental health and increasing comprehension of the improvement of cognitive and learning abilities.
Multiple research projects in the fitness field, conclude that regular physical activity contributes improvement of the ability to concentrate, distribute attention and focusing thinking ability. Throughout the week, the Physical Education Unit at the Technion, offers a large variety of courses operated at the Technion Sport Center facilities, which are among the most advanced in the country.
Most of Physical Education staff of The Physical Education Unit, have a master's degree in physical education, certificates of senior coaches and have gather decades of experience in teaching and training.
Exposure to a very wide range of courses, on various topics, allows each student to find his or her favorite activity by experience many unique activities, which are not found in any other setting.
The Physical Education Unit also offers many courses for employees, faculty staff and Technion retirees, such as: Strengthening muscles and stretching for women,
physical fitness, Pilates, TRX, volleyball, basketball, aquaforza and more.
The Physical Education Unit is a central pillar of Technion engineers education and brings with it additional value to the entire institution.
Undergraduate Courses
• Students at the Technion are required to complete two Physical Education courses during their studies, while each course grants 1 academic point. Students can participate in additional Physical Education courses as part of their elective courses.
• Students can also take part at the Technion competitive sport teams, which grants 1.5 academic points for each semester.
• Students can participate in one course, or in one sport team during the semester, with exception of their last semester, in which they can receive up to two academic points (two courses).
• Each semester, we offer about 200 courses, in which more than 3000 students take part on. This, in addition to 25 competitive sport teams and 380 student athletes.
---
Information and News
    Physical activities for the Technion units      Physical Education Procedures                     Physical Education Courses Schedule
Physical Education Teaching Staff                Wellbeing Program
Movement Awareness                       Physical Education Courses in the Sports Facilities
---
Guest lecture that the department hosts:
"Mixed Reality in Medical Anatomy Education" by Prof. Susanne Wish-Baratz
The middle way- "Managing stress and anxiety through breathing and meditation practices" by Omree Shuval
Smart Nutrition for a Healthy Lifestyle by Noa Ben David, Clinical Nutritionist
Physical Activity in the Gym – Sharon Nitzan, Manager of the Gym at the Technion
Mrs. Hava Margalit | Head of Physical Education

huhava@technion.ac.il

Mrs. Shlomit Ben Ish | Coordinator of Physical Education

ha.physicedu@technion.ac.il

Mr. Ashraf Halabi

ashrafhalabi@technion.ac.il

Mrs. Timea Toth-Attias

timea.toth-a@technion.ac.il

Mr. Pekka Nuutinen- Noked

pekkaswim@gmail.com

Ms. Dafna Barak

dafna.nlp4u@gmail.com

Mrs. Galit Peled Amir

galitpa3@walla.co.il

Mrs. Elky kassif

| elky_kassif@walla.co.il